Do you want to know about shapewear shorts for summer?
Jun 30,2023 | ChicCurve
Many times, people can't find a shapewear that suits them. Think about the occasions we would wear shapewear. To a wedding? A party? A fancy party or a graduation ceremony. Shapewear for summer is relatively light and breathable. This is one of the reasons why ChicCurve shapewear is so popular with customers.
How should the fabric of shapewear be chosen?
When choosing fabrics for shapewear, you should take into account comfort, breathability and tightness. Common fabrics are polyester, nylon, latex, etc. Polyester has breathability and comfort, suitable for daily wear; nylon has a better-tightening effect, suitable for sports wear; latex shapewear has a stronger tightening effect but may produce an allergic reaction to the skin, so it should be carefully chosen. It is best to choose fabrics with good breathability, high comfort and moderate tightening effect.
What is the best tummy control shapewear for dresses in summer?
The best tummy control shapewear for dresses in summer would be lightweight and breathable, so you don't feel too hot or uncomfortable. Look for shapewear that has a high waist and offers targeted compression in the tummy area. Some good options include high-waisted shorts, briefs, or bodysuits made with lightweight and breathable materials such as nylon or spandex blends. It's also important to choose shapewear that fits you well and doesn't roll down or bunch up as you move around.
ChicCurve has its own design and team as a shapewear brand that advocates for women to stretch their confidence and charm. We have shapewear for women of every age. Perhaps they have different body shapes and different heights can find the shapewear shorts style they like here.
Do you know what the surprise of the day is?
After a week of choosing styles for shapewear shorts, it's finally Friday. I'm sure ChicCurve's friends are waiting for new styles. So let's officially introduce today's protagonist.
Seamless lace mid-waist shapewear shorts are a must-have garment for summer dresses and an indispensable choice for your closet. Imagine you are ready to wear a pair of decent skirts to go out. When you have searched every corner of your closet for perhaps triangle panties or even shorter panties. You may have a headache that a pair of shorts will be your going out A stumbling block to a date. Finding these classic lace butt lifter shorts is definitely the best investment you can make.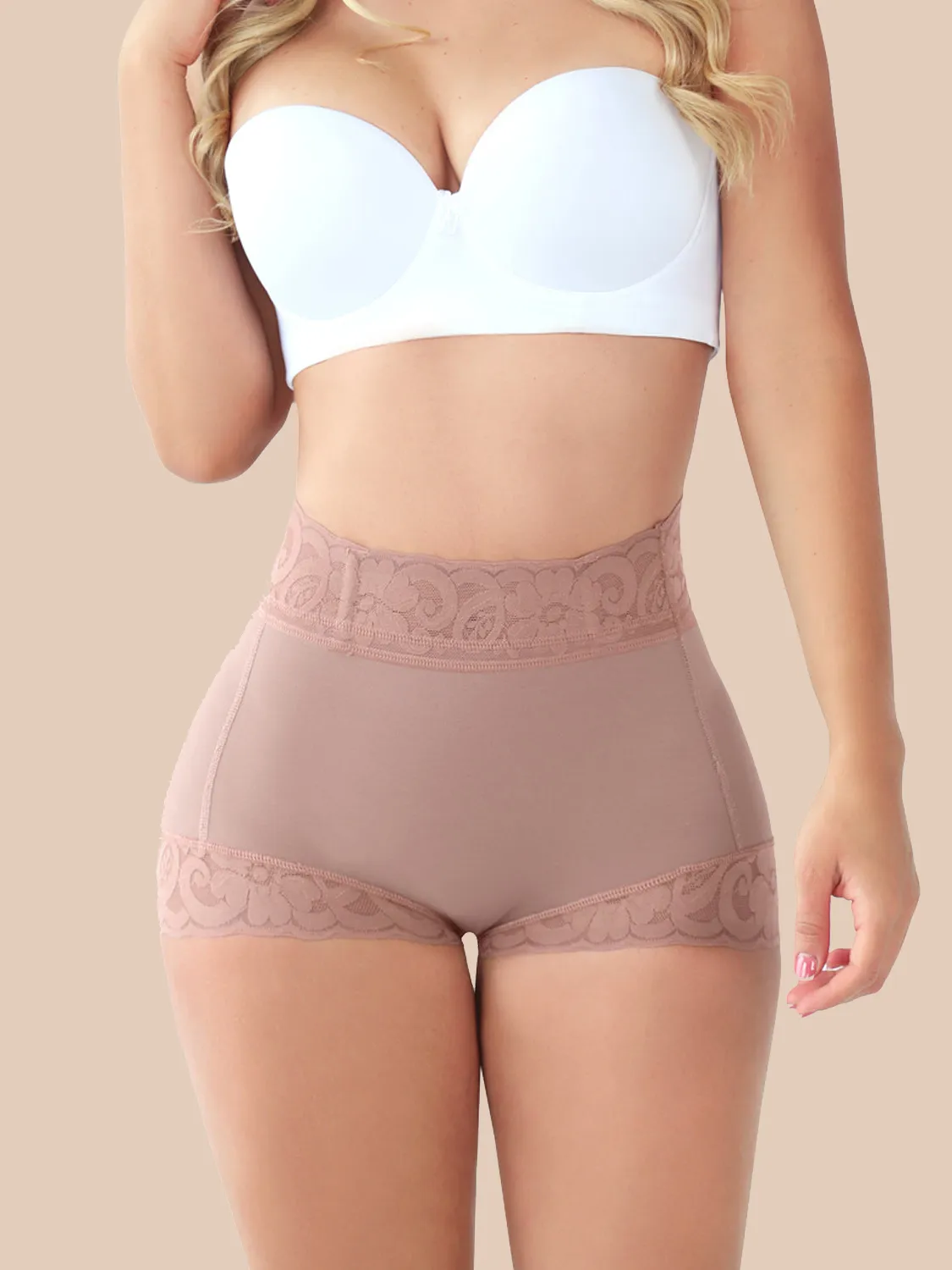 An amazing gift, these shapewear shorts are a must-have for everyone's closet. When ChicCurve designers prepared the materials and created the finished product, the first people who tried them on began to cheer. Of all the users ChicCurve met, there was no doubt that everyone hated their belly and waist fat. This is a pair of shapewear shorts with a high waist design and a zipper in the middle It extends all the way to the thighs. It works on the tummy, waist, thighs and hips, and it's an amazing pair of shorts. That's why our test fitters were amazed.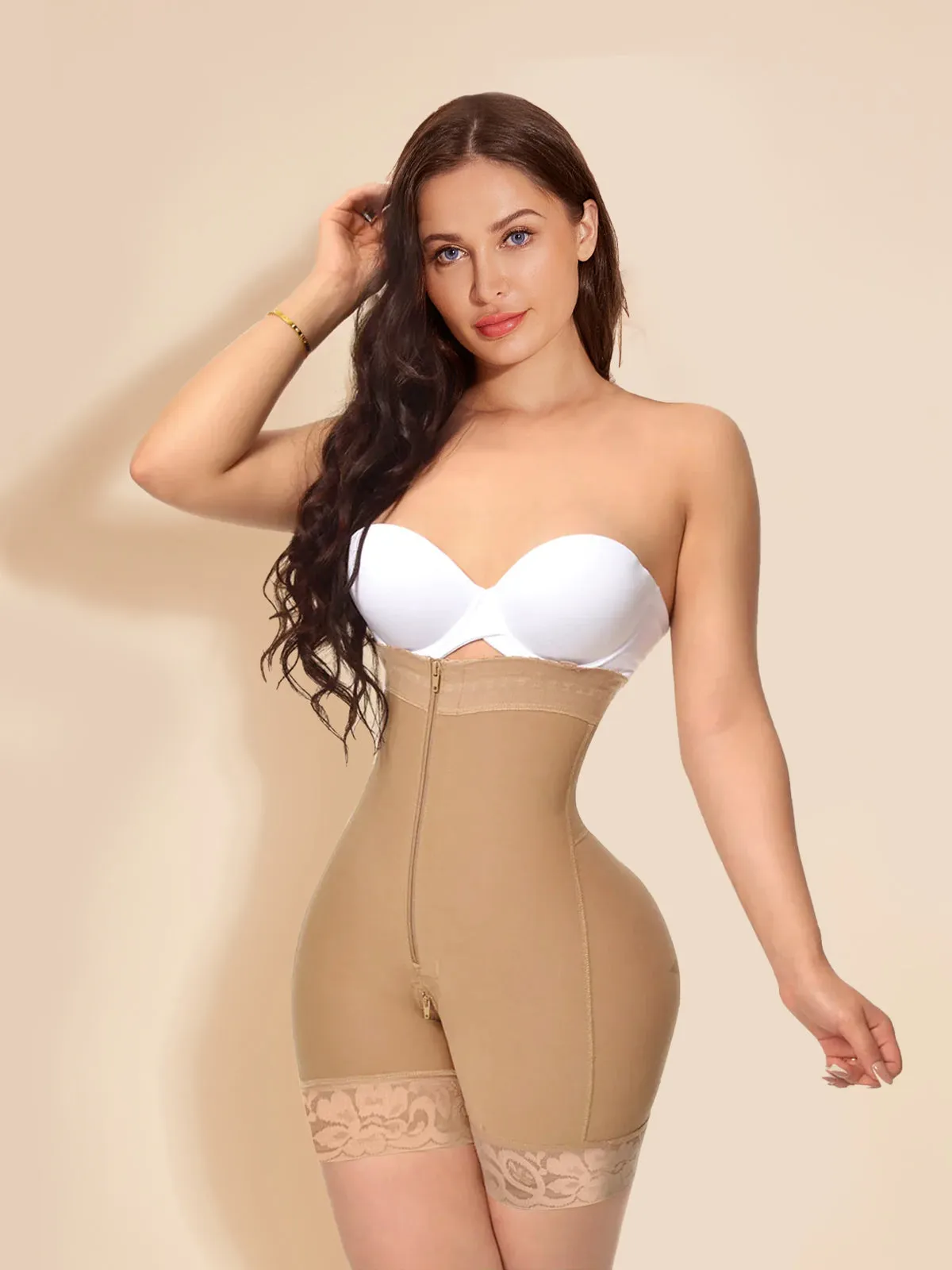 Do you want a pair of adjustable shapewear shorts? Maybe you've been working out for a while and feel your waistline getting smaller. But the shapewear shorts you bought before are not adjustable. This one is designed with a double-layer waist and adjustable hook and eye. Control the belly fat, when you choose a tight dress, you can choose these shapewear shorts. Gives you a comfortable and breathable feeling.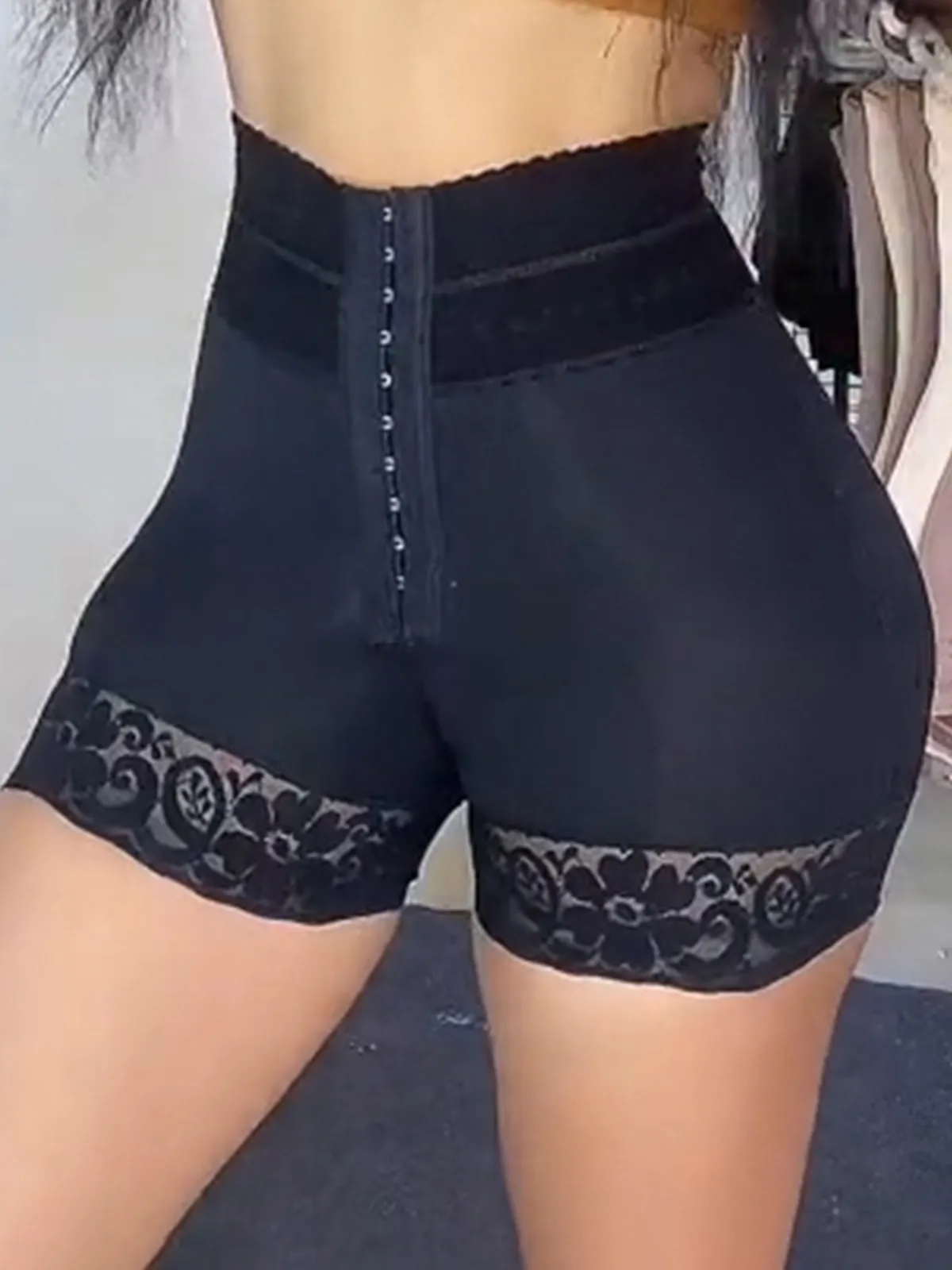 Comment