Chiccurve 10 Best Shapewear Bodysuit Review
Aug 03,2023 | ChicCurve
Hello everyone, today we have our scheduled weekly shapewear moment. This past week we have had a consistent tracking of our customers to get them to pick out Chiccurve's most comfortable shapewear bodysuits. I know that there has been a growing awareness of onesies over the past many years, In the early 1900s they were often used as performance wear for athletes and dancers as they offered more support and protection. In the 1930s and 1940s, jumpsuits also became a fashionable form of lingerie, often worn by women. In the 1950s and 1960s, jumpsuits began to appear in swimsuits and beachwear and became widely accepted. The three heroines of the TV series (Charlie's Angels) wore many types of jumpsuits, presenting a stylish and sexy image. Today, we are no exception to the more diverse pursuit of lace bodysuits and long-sleeved bodysuits. Chiccurve designer Emily, a woman who is also passionate about fashionable bodysuits, initiated a discussion on bodysuits among her user group.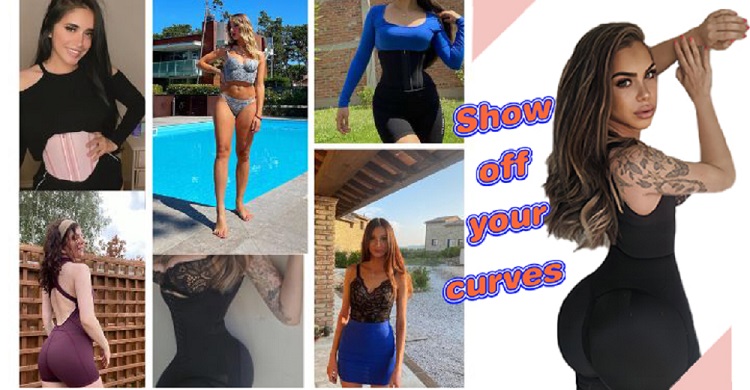 What is the best shapewear bodysuit?
Everyone's body shape and needs are different, so the best shapewear bodysuit should be chosen based on your individual needs and body type, not generalized. It is advisable to choose the right color, size and material for you and try them on before making a final purchase decision.
How to buy a shapewear bodysuit?
Chiccurve Based on users' purchase feedback, designer Emily gives advice on picking a bodysuit, here are some suggestions:
Material: The best shapewear should be made of soft, breathable and elastic materials, such as polyamide and elastane, to ensure comfort and fit when wearing.
Shaping effect: The best shapewear needs to have an excellent shaping effect that hugs the body, tightens the waist, lifts the hips, shapes the legs, etc., making the wearer look slimmer and fitter.
Design: The best shapewear should be simple and functional, easy to put on and take off, and take into account the comfort and warmth of the wearer.
Size: The best shapewear should be the right size, neither too tight nor too loose, and should fit the body perfectly.
Brand and reputation: The best shapewear should come from a reputable brand with good manufacturing processes and quality assurance, as well as taking into account reviews and feedback from other consumers.
About ChicCurve the Best Long Sleeve Bodysuit
Long Sleeves Tummy Control Butt Lift Bodysuit:
A thong bodysuit that fully embraces the upper body, after Emily finished testing it she said, "From the material to the style it is very relaxed and more comfortable to wear all day long". It doubles as a long-sleeved top and can be worn with any pants.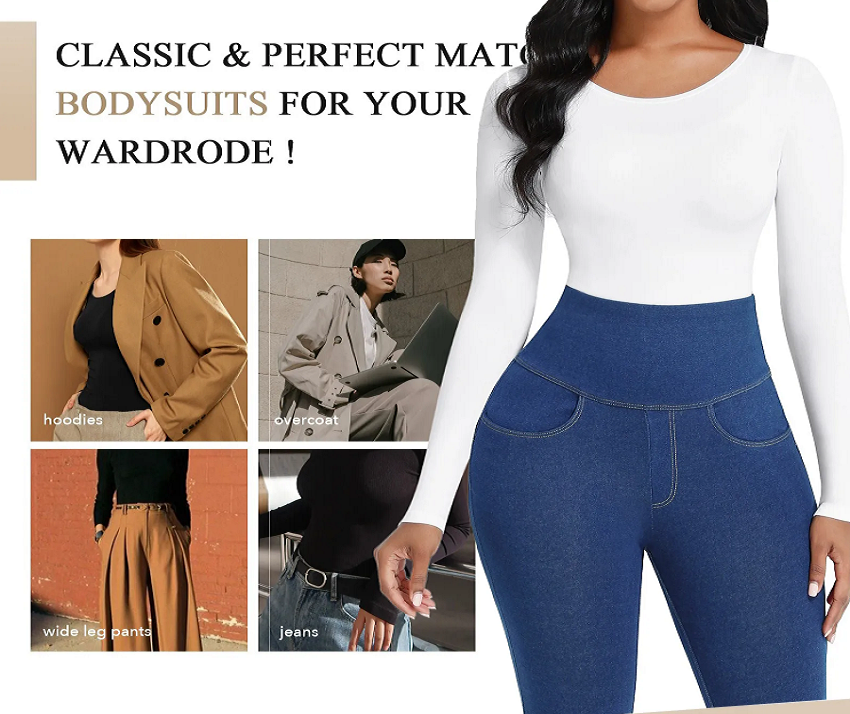 The Most Fashionable and Sexy Bodysuit
Women's V-neck Tummy Control Shapewear Lace Backless Bodysuit:
Lace bodysuit is what every girl wants and it deserves a permanent place in your closet. When our users purchased and tried it on marveled at how breathable the lace bodysuit is, it is form-fitting and beautiful. You can wear it on any occasion, in summer you can wear it with skinny jeans, denim shorts, wrap dresses or even maxi dresses. In fall and winter, you can wear it directly as a base layer under a wool sweater, it's cozy against your skin. Now there is a summer discount, come and buy it.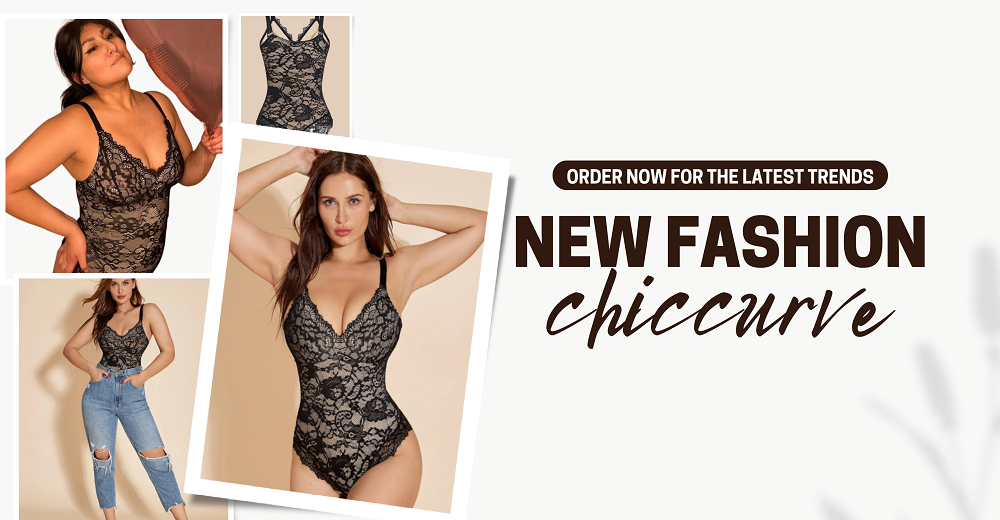 ChicCurve Backless Body Shaper V Neck Seamless:
I think this is a style that even God would want to praise. The deep V seamless thong bodysuit features alluring thin shoulder straps and moderate support for the waist and abdomen, with supportive bars on the elastic bra front. Combining sexy and fashionable functionality, this bodysuit design has received a lot of positive feedback from users.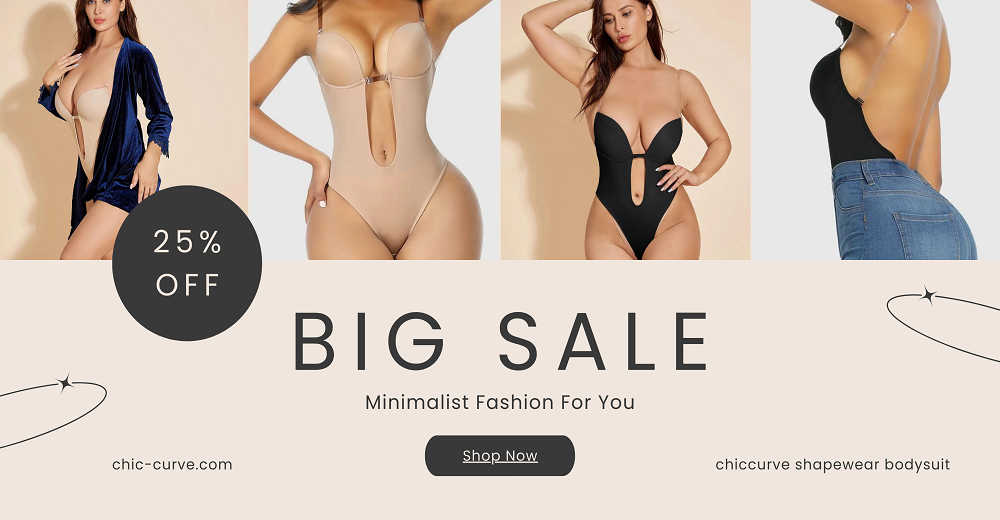 Thin Straps Open Bust Tummy Control Zipper Shapewear Bodysuit:
Thin strap tummy control thong bodysuit, similar to waist trainer shapewear bodysuit. More suitable for summer styles, without the leg part, making it more convenient to wear with long pants in the summer. The thin straps can be detachable and can also assist in enhancing the bodysuit. No one will lose interest in short skirts. When you find a favorite short skirt in your wardrobe and want to match it, you can use this bodysuit.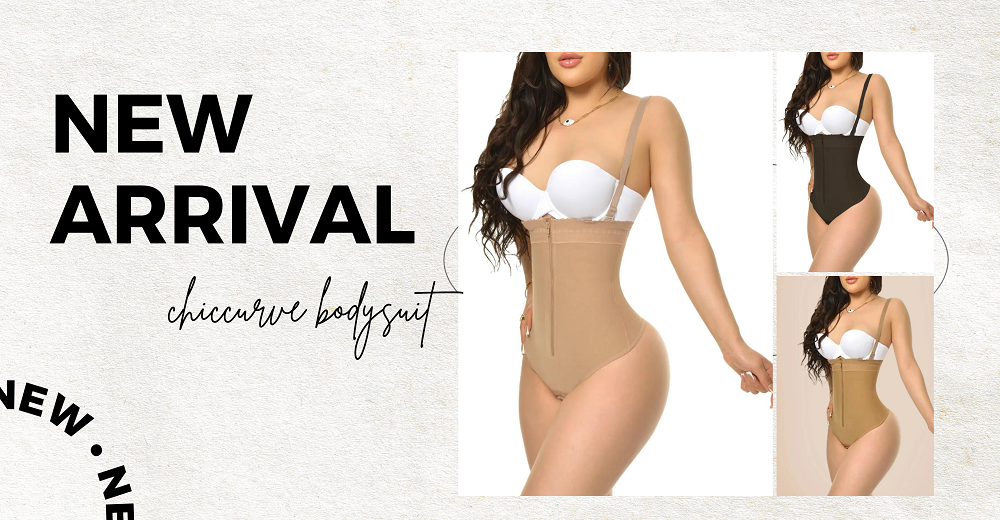 High Waist Tummy Control Shaping Pants with Hooks:
Unique high-waisted tummy control shapewear shorts are also a type of thong bodysuit with strong supportive hook-and-eye closure. The most popular shapewear shorts since spring 2023, famous for their comfortable and breathable fabric and strong tummy support.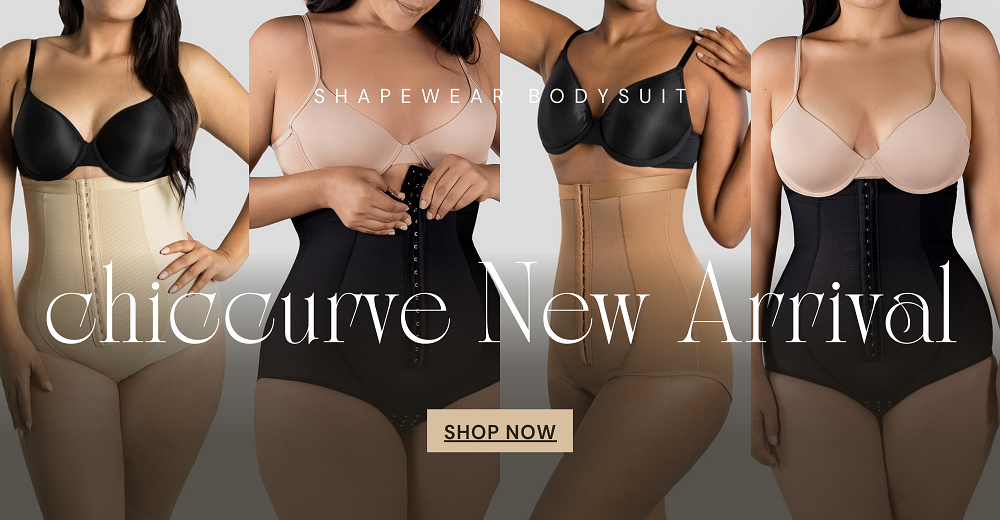 Lace Seamless Underwear Bodysuit:
Lace bodysuits are a popular choice of lingerie that not only provides body shaping but also reveals a woman's sensuality and elegance. The new lace bodysuit designed by Chiccurve will provide you with unparalleled comfort and style. This lace bodysuit is professionally designed to provide medium to high control strength for your tummy, waist and hips. It smoothes and shapes your body curves, making you look slimmer and firmer while wearing it. At the same time, it provides moderate support to give you a beautiful body line.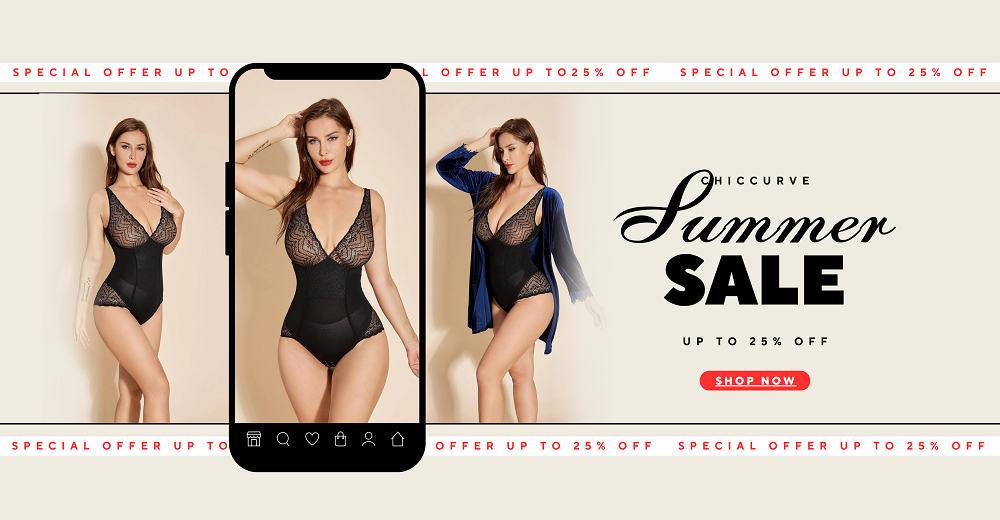 Women Fajas Bodyshaper:
This abdominal control shapewear bodysuit usually has a reinforced back design that provides extra support to help improve your posture. It corrects rounded shoulders and hunched-back problems, giving you a more upright and elegant body line. The undershirt design puts the focus on the abdominal area, providing moderate to high levels of compression and control to help smooth out and shape your abdominal curves. It firms and tightens your abdominal muscles, making your waistline and tummy appear slimmer and firmer.
Tummy Control Faja Abdominal Custom faja:
Chiccurve tummy control shapewear bodysuit is usually seamless and sheer and is suitable to be worn with a variety of clothing. It eliminates those unwanted bumps and bulges, making your garments smoother and more flattering. You can confidently wear body suits, slimming dresses or skinny jeans without worrying about undesirable lines.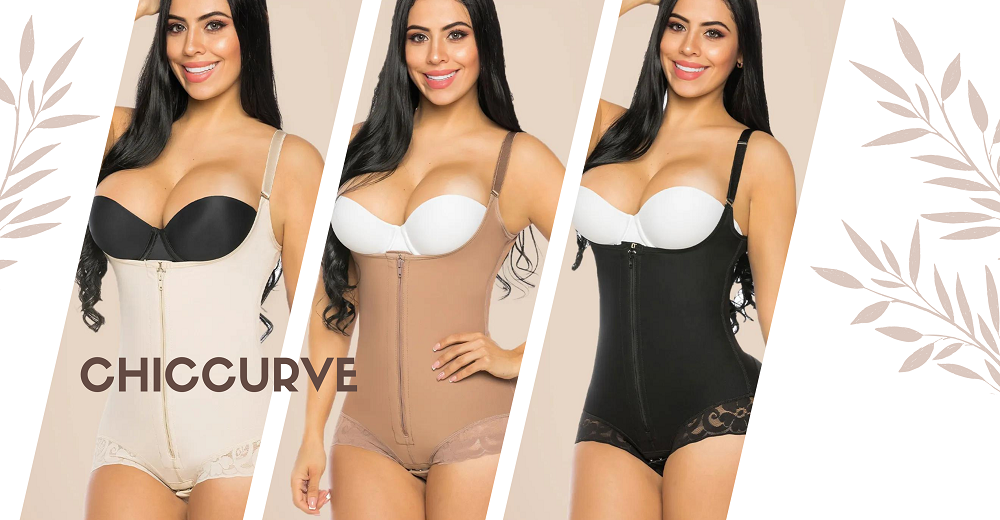 Panty Body Shaper Strapless With Zipper:
Removable thin strap shapewear bodysuits have always been a popular choice for people. The high-waisted tummy control shapewear bodysuit with lace edges provides moderate compression on the abdomen. In daily life, wearing it can effectively control abdominal fat.
Faja Compression Garment Postpartum Wrap Shapewear:
Suitable for postpartum moms' shapewear bodysuits, Emmy used this shapewear two months after giving birth and wore it for more than 6 hours a day. After six months of exercise plus the shapewear bodysuit shaping body curves recovered very naturally, people are also very surprised to find that shapewear is very helpful to the body. So are you ready to buy shapewear?
Chiccurve sincerely aims to empower women's confidence and charm, and since its inception, we have maintained a passion for this mission. Every workday, our designers directly address the needs, positive feedback, and critiques from our customers, promptly responding to every email. We have garnered a community of hundreds of thousands of users on Instagram and Facebook, which serves as the driving force and purpose of our progress. The secret to our passion for work lies in our love for life and our unwavering commitment to exceptional quality.
Comment