Best Post-Operative Shaping Shapewear Recommendation for 2023
Sep 21,2023 | ChicCurve
Utilizing a Compression Garment Following Abdominoplasty
Abdominoplasty, more commonly known as a tummy tuck, is a transformative surgical procedure offered at the Centre for Surgery in London. This procedure is designed to contour and reshape the abdominal region by eliminating excess fat and skin, ultimately providing a more toned appearance. Selecting an experienced and skilled plastic surgeon is crucial for achieving the desired outcome. However, the recovery process following the surgery is equally important and requires diligent care and preparation. Proper postoperative care is essential to minimize complications and allow you to enjoy your newly sculpted tummy as quickly as possible. A vital component of this recovery process is the use of a high-quality compression garment, also referred to as a binder. It is imperative to follow your surgeon's guidance in wearing the compression garment to ensure a smooth, efficient, and speedy recovery.
Tummy Tuck FAQs
Post-operative swelling and fluid retention at the treatment site are common side effects following an abdominoplasty. The appropriate compression garment can effectively address these issues, allowing you to recover as swiftly as possible. Envision a tummy tuck compression garment as an extremely elasticated piece of clothing that wraps securely around your midsection, functioning similarly to a girdle. This garment should fit snugly, applying pressure to the treatment site, which helps reduce swelling and provides much-needed support during the healing process.
Advantages of Utilising a Compression Garment Following an Abdominoplasty
At the Centre for Surgery, one frequently asked question pertains to the benefits of wearing a tummy tuck compression garment. Although initially, patients may find the snug fit of the garment uncomfortable, especially during the first few days post-surgery, wearing it consistently is crucial for a quicker recovery. The compression garment offers several advantages, including:
Minimising Seroma Formation Risk
Seroma, a common post-surgical complication, occurs when excess fluid accumulates beneath the skin. Wearing a compression garment significantly decreases the risk of seroma formation by applying even pressure to the tissues affected during the surgery, minimizing fluid pockets.
Enhanced Contouring
Post-surgery, there is a possibility of uneven contours becoming permanent if not addressed early in the recovery process. A compression garment helps smooth out irregularities, such as lumps and bumps, ensuring a more aesthetically pleasing outcome.
Increased Comfort and Support
Despite the initial snugness, the compression garment provides a sense of security and comfort during daily activities. It acts as a protective layer for damaged tissues and incision lines, preventing strain or pulling. Many patients opt to wear the garment for longer than recommended, as it offers stability and serves as a reminder to move cautiously.
Boosted Circulation
Optimal blood circulation is crucial for faster recovery following surgery. Blood flow delivers essential nutrients to the treated areas, promoting healing while reducing swelling and bruising. Additionally, proper circulation minimizes the risk of potentially fatal blood clots. Wearing a compression garment contributes to improved circulation, further reducing associated risks.
Recommendations for postoperative shapewear after liposuction at Chiccurve
Women's Chest-Packed Body Shaper Postpartum Fajas Colombianas
This is a shaping shapewear developed by Chiccurve specifically for post-operative personnel, but can also be used for postpartum mothers to facilitate getting back in shape after giving birth. The fabric is breathable and is made of 52% Polyamide (Nylon) and 48% Elastane (Spandex), it is available in four colors: skin tone, white, black, and rose, the wide straps are designed to keep wearing it for 8 hours a day is comfortable, and the cartilage support strips on the waist and back are safer and more comfortable than steel bones.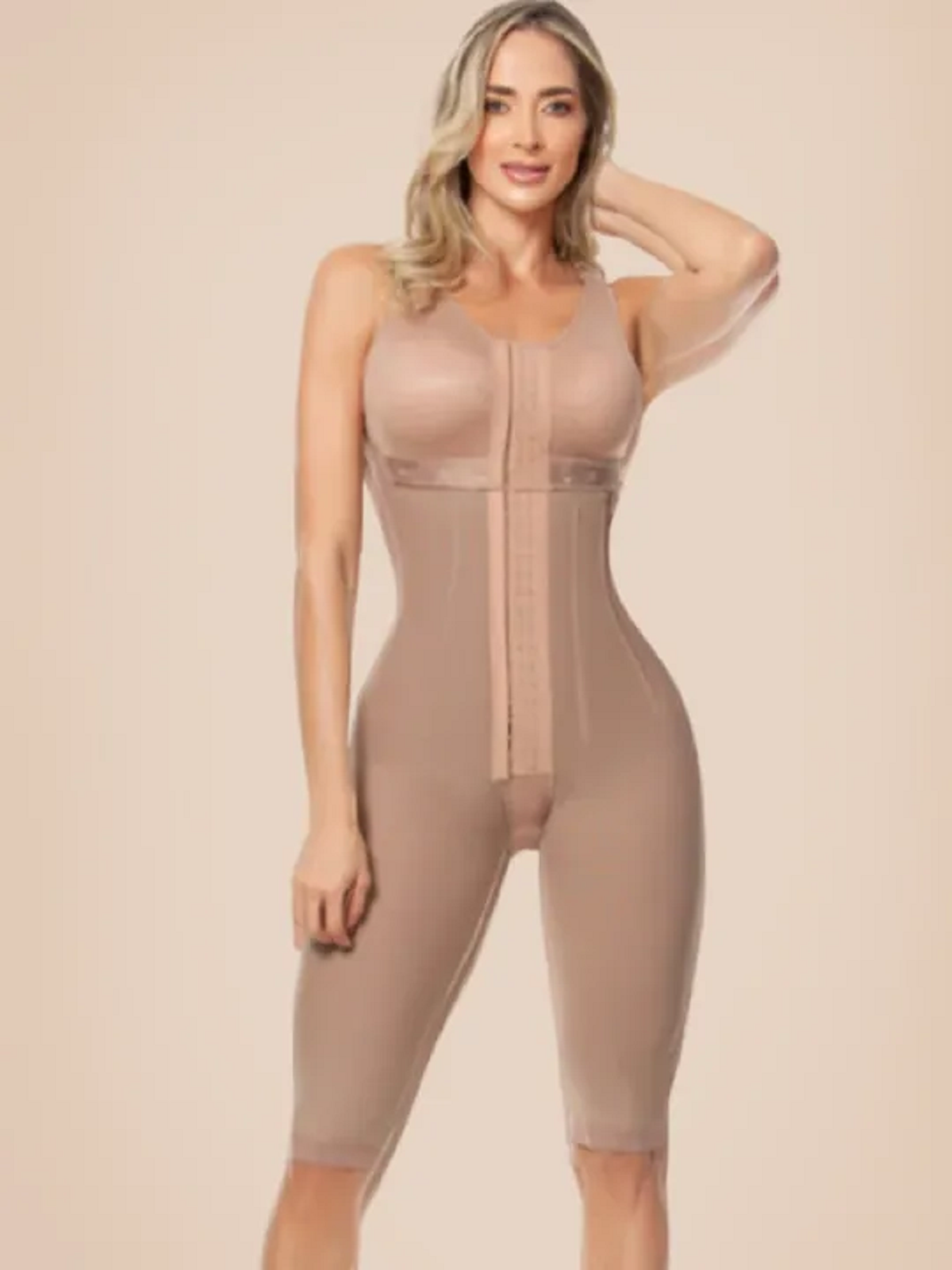 High Double Compression Garment Hook And Eye Closure Adjustable Bodysuit
After abdominal liposuction surgery, doctors often recommend patients use a specific type of compression garment. These compression garments help reduce swelling, provide support, and shape the body to facilitate the recovery process. The chiccurve abdominal and leg shaper is ideal for those who require moderate compression. Made from breathable materials and comfortable fabrics, it is a great choice compared to other shapewear options. Make sure to select the appropriate size to ensure a proper fit of the compression garment. Wearing a garment that is too big or too small can impact its effectiveness and comfort.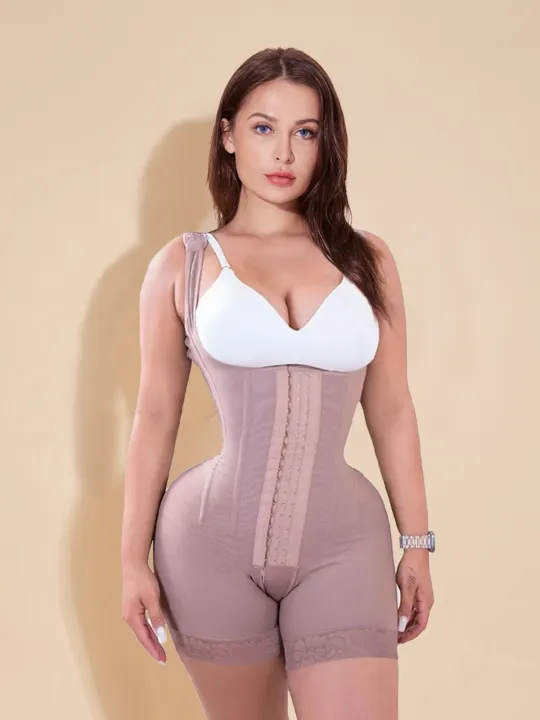 Post-surgical Bra Ref 9348
Designed to enhance your natural curves, this innovative bra provides a seamless and flattering silhouette. Its adjustable straps and hook-and-eye closure ensure a customizable fit for all-day comfort. The breathable and moisture-wicking fabric keeps you cool and dry, while the seamless construction minimizes irritation. Whether you're lounging at home or hitting the town, the chiccurve Shaper Bra offers the perfect blend of style, support, and confidence. Elevate your lingerie collection with this must-have essential and experience the unparalleled comfort and elegance that chiccurve brings.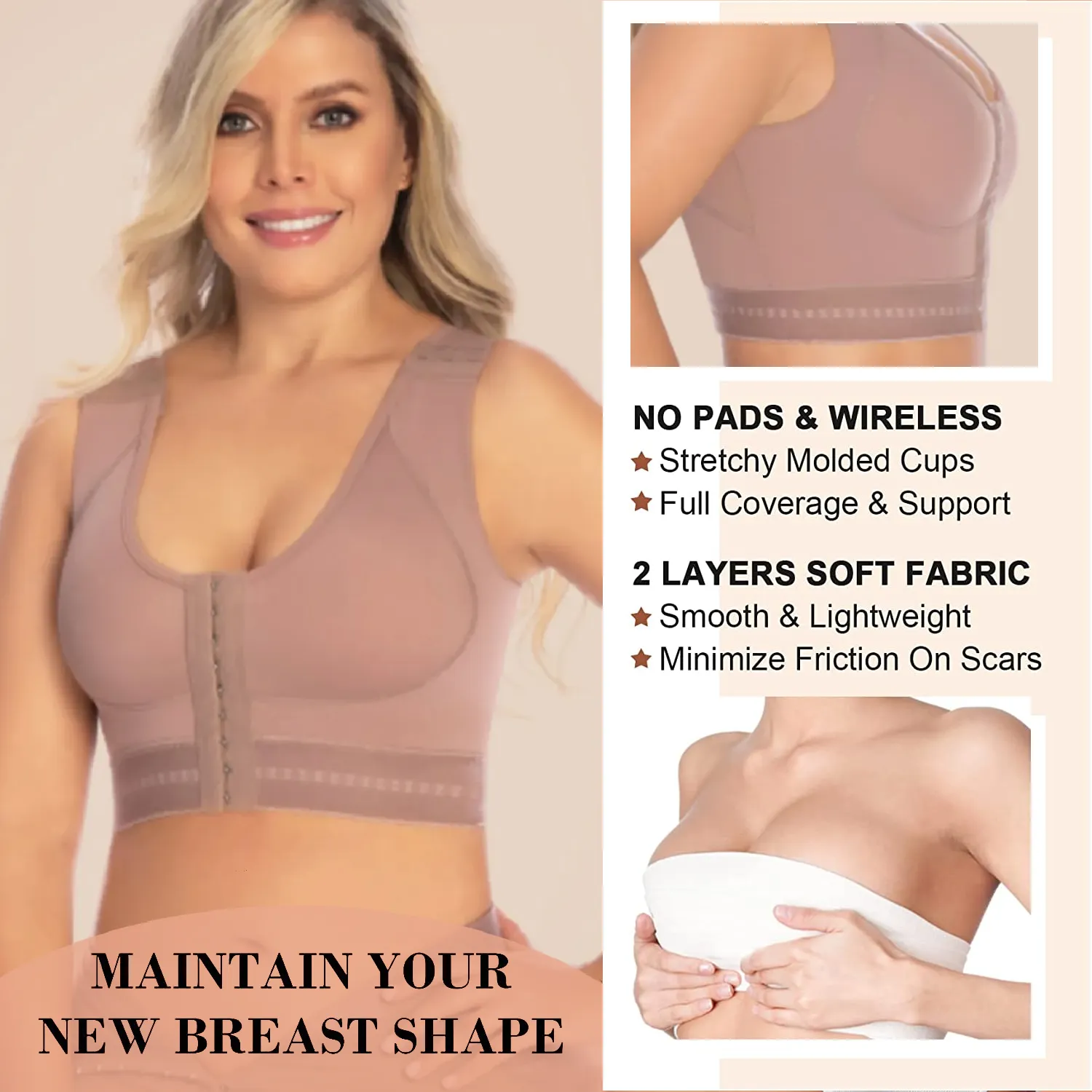 High Compression Butt Lifter Tummy Control Shapewear Shorts
Elevate your curves and embrace confidence with our high compression butt lifter tummy control shapewear shorts. Designed to sculpt your body, these shorts provide maximum compression for a sleek and toned appearance. The strategically placed panels target your tummy and lift your butt, creating a flattering hourglass figure. Made from high-quality, breathable fabric, these shorts offer all-day comfort and moisture-wicking properties. The seamless construction ensures a smooth look under any outfit, while the high waistband provides extra support and control. Whether you're heading to the gym or dressing up for a special occasion, our shapewear shorts are the perfect solution for a flawless silhouette.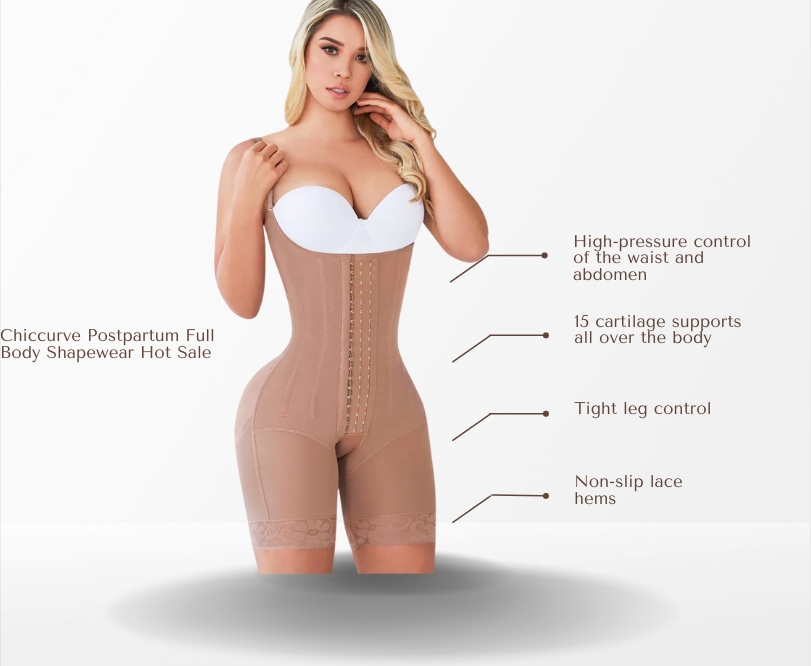 Plastic Fish Bone Double Compression Thin Strap With Bra
This innovative shapewear combines double compression technology with a supportive bra, providing maximum control and comfort. The plastic fishbone design offers exceptional body contouring, effectively slimming and shaping your waistline. The thin straps ensure a discreet fit under any outfit, while the built-in bra provides lift and support for a flattering bustline. Crafted from high-quality materials, this shapewear offers breathability and flexibility for all-day wear. Whether you're attending a special event or simply want to enhance your everyday look, our Plastic Fish Bone Double Compression Thin Strap With Bra is the perfect choice. Embrace confidence and redefine your curves with this must-have shapewear essential.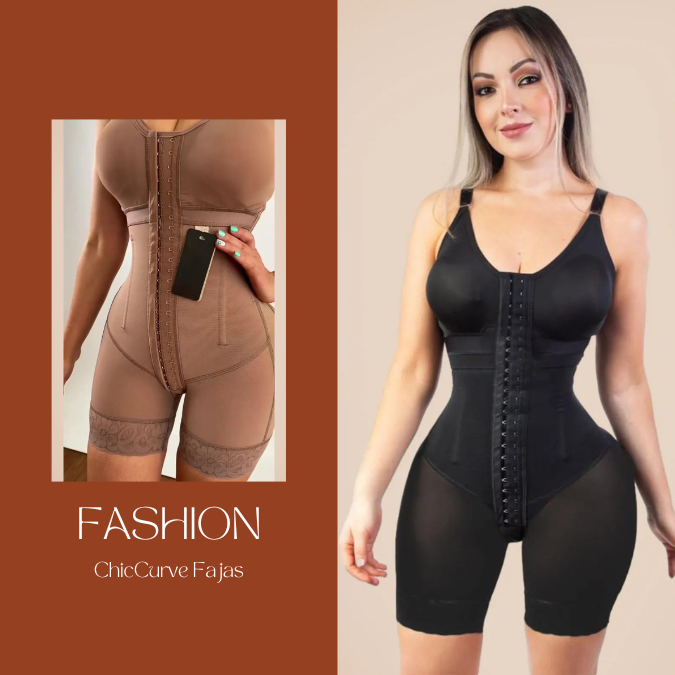 Comment