10 Best Back to School Shaper Bras for Young Girls in 2023
Aug 24,2023 | ChicCurve
Do you know about bras?
Initially, women's underwear consisted mainly of tight corsets designed to shape the body and enhance the bust line. However, these corsets were highly uncomfortable for women and restricted their movement. Over time, women began to demand more comfortable and functional undergarments, which led to the development of bras. In the first few decades of the 20th century, bras gradually evolved into lighter, softer, and more suitable styles for everyday wear. In the 1930s, Rose Bertin invented the bra with adjustable shoulder straps, further improving comfort and adaptability. In the following decades, with the introduction of new materials and technologies, bra designs and manufacturing became more diverse.
Chiccurve is an international women's shapewear and lingerie manufacturing and sales company, and our designer, Amy, has extensive design experience. Different bras serve different purposes, and currently, Chiccurve offers sports bras, shaping bras, and fashionable bras, providing you with a variety of choices. Our users are spread across the United States, which has allowed us to collect more user body data. Through generation after generation of design, we have become a popular bra brand today.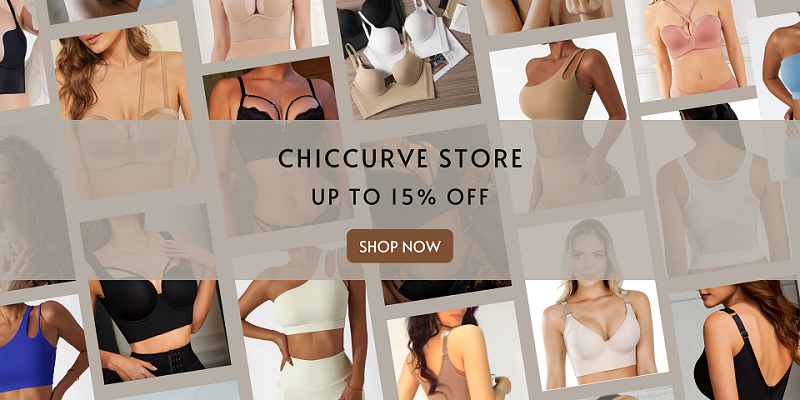 What are the functions of bras?
Support: The fundamental function of a bra is to provide support for the breasts. Through cup construction and shoulder strap design, bras can lift the breasts, giving them a more uplifted appearance while reducing the likelihood of sagging.
Shape enhancement: Some bra designs aim to enhance the shape of the breasts, making them appear fuller, rounder, or with a specific contour. These bras may feature different cup styles, padding, or contouring to achieve the desired aesthetic effect.
Comfort: Comfort is an essential function of a bra. A good bra should fit the individual's body size, providing a comfortable fit without leaving marks or discomfort. Comfortable bras may also incorporate soft materials and wire-free designs to minimize friction and pressure on the skin.
Concealment and protection: Bras can provide additional concealment, preventing nipple protrusion when wearing tight-fitting clothing. Additionally, for high-impact activities such as running, dancing, etc., sports bras can offer extra support and protection, minimizing excessive breast movement, discomfort, and potential injury.
Fashion and self-expression: As part of lingerie, bras can also be used to showcase fashion and personal style. Fashion bras often prioritize design, materials, and embellishments, allowing them to be coordinated with outerwear and become part of a fashionable ensemble.
In conclusion, everyone's body and preferences are different, and the needs for bras may vary. It is important to choose bras that are suitable for one's body and activity requirements to ensure comfort and overall well-being.
This issue's article is dedicated to recommending bras for girls heading back to school. After purchasing these bras from our online store, customers have provided valuable feedback. Based on this feedback, chiccurve has selected 10 bras that are suitable for girls during the back-to-school season.
This bra is suitable for girls with a petite and slender figure. The push-up bra is designed to bring the breasts closer together and create a fuller bust line. It is a great choice for attending formal events during school activities, as it gives your body a more defined silhouette. For some women, wearing a push-up bra can boost their confidence. By enhancing the shape and contour of the breasts, a push-up bra can make women feel more attractive and self-assured.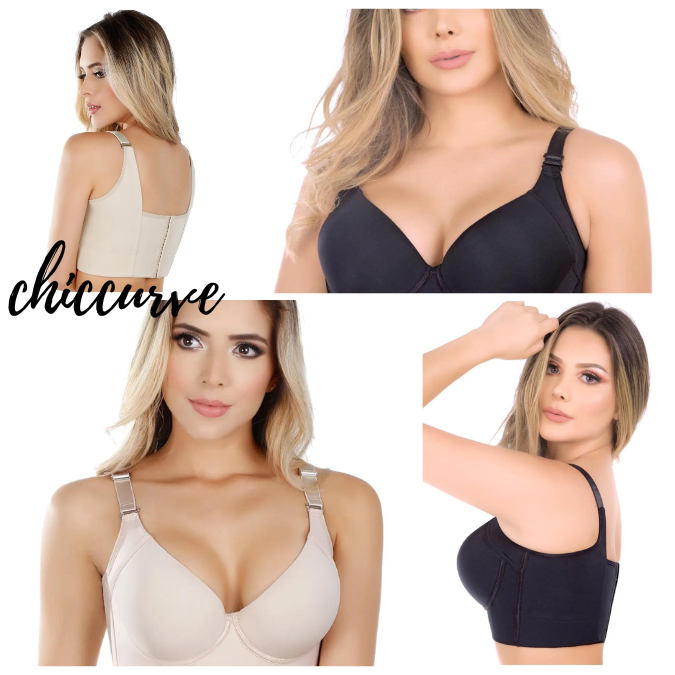 shaper Bra Reviews
A shaping bra is designed to enhance and adjust the body's curves. It serves several main purposes and functions:
Curve enhancement: A shaping bra improves the body's curves and contours through special design and structure. It can lift and shape the bust line, giving the breasts a more uplifted and fuller appearance. Additionally, it can tighten the waist and lift the buttocks, creating a more curvaceous body shape.
Waist and abdomen control: Some shaping bras also provide waist and abdomen control. They may utilize special materials and structures such as elastic bands, stretch grids, etc., to offer additional compression and shaping effects, helping to create a flat abdomen and tighten the waist.
Posture improvement: Shaping bras typically feature cups with stronger support and shoulder strap design, which can help improve body posture. They can remind the wearer to maintain an upright and lifted posture, reducing issues like rounded shoulders and slouching.
This bra features three rows of hooks that allow for adjustable sizing, making it suitable for girls during their weight loss journey. Imagine when you first start losing weight, your body weight and breast size may be larger, so you can fasten the hooks to the last row. As you progress halfway through your weight loss journey, with a decrease in body weight, your breast size may also reduce, and you can add the hooks to the second or first row.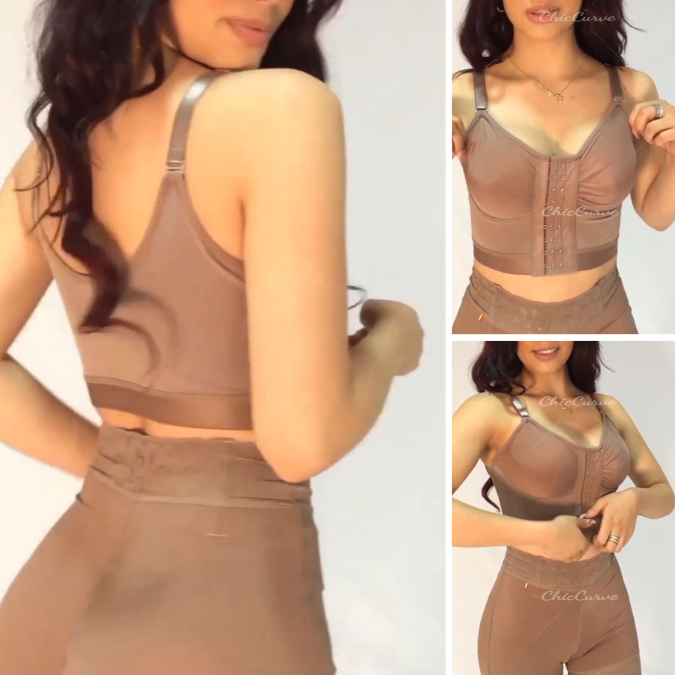 Chiccurve's high-quality shaping bra is crafted using soft, breathable materials to ensure comfort and feasibility for extended wear. It provides excellent support while you exercise and can help improve body posture. It serves as a reminder to maintain an upright and lifted posture, reducing issues such as rounded shoulders and slouching.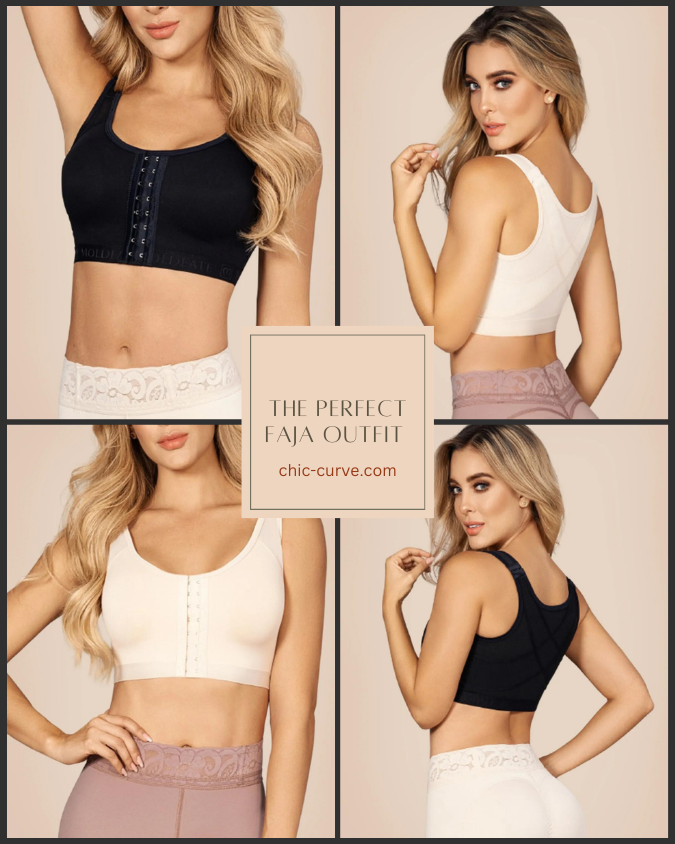 This is an excellent sports bra that resembles a vest-style design. It is a great choice for your daily training, including activities such as dancing and intense workouts.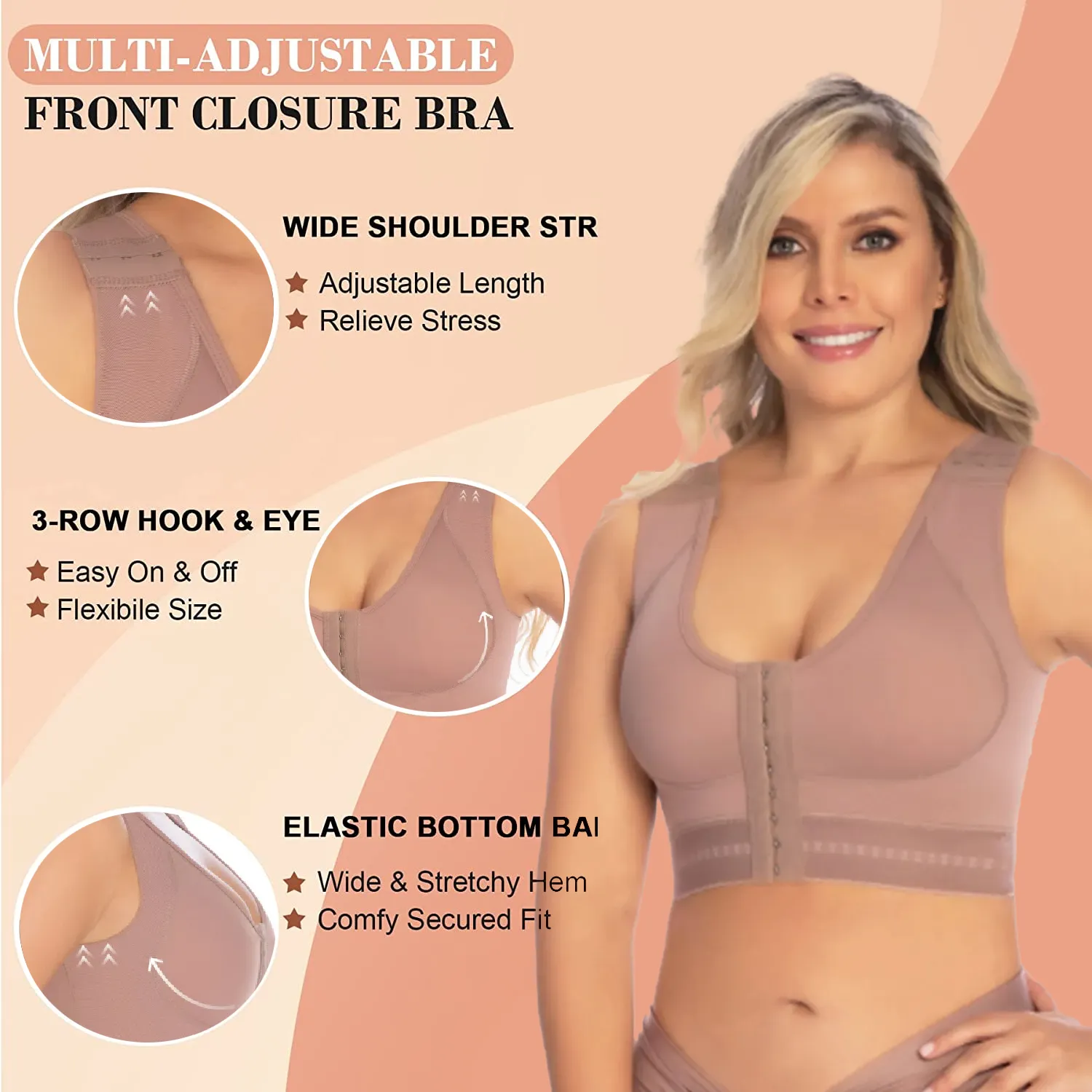 A bra that combines fashion and shaping features
Slip into a stylish and sexy bra, and experience the fusion of fashion and taste. With carefully designed details, premium materials, and unique embellishments, a fashionable and sexy bra is more than just lingerie—it's a secret weapon for sculpting your perfect curves. The precise tailoring and special padding design make your breasts appear fuller and more uplifted, showcasing an alluring figure.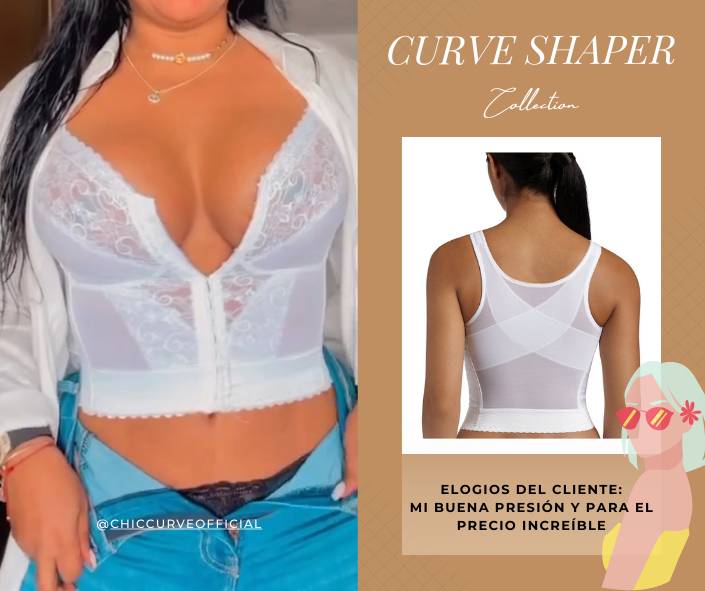 This bra, designed with cups and straps, lifts the breasts, giving them a more uplifted appearance while reducing the likelihood of sagging. There are supportive bands above the cups, adding a youthful and fashionable touch.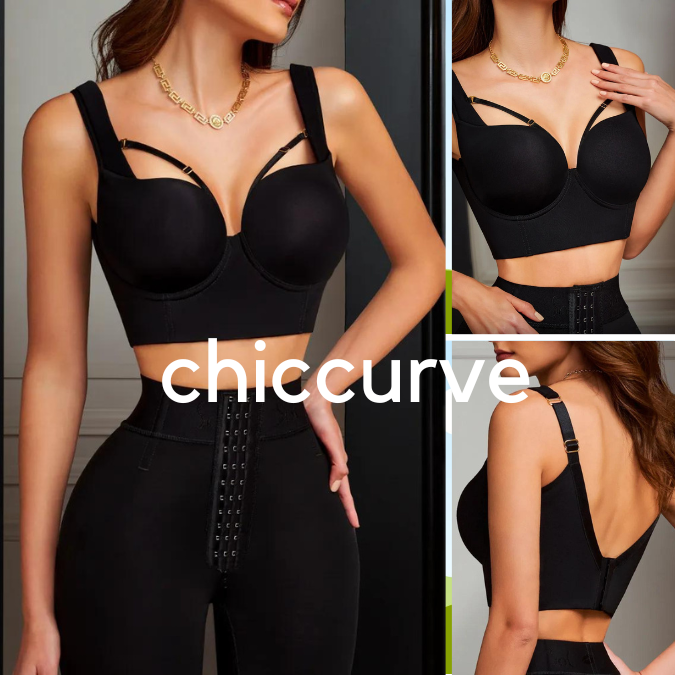 This bra features padded cups that provide a lifting effect and enhance the side cleavage. Its U-shaped design is the trendiest in modern bra designs. If you're someone who enjoys wearing V-neck and U-neck outfits, then this bra is definitely the right choice for you.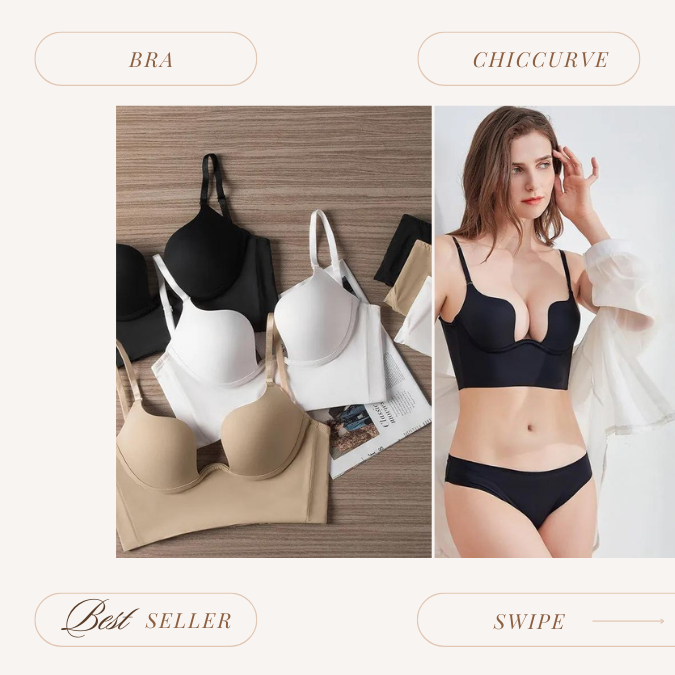 This bra features an elegant champagne color and is made of soft, breathable fabric. It is incredibly stylish with its single shoulder strap design, adding a touch of mystery. You can adjust the shoulder strap according to your preference.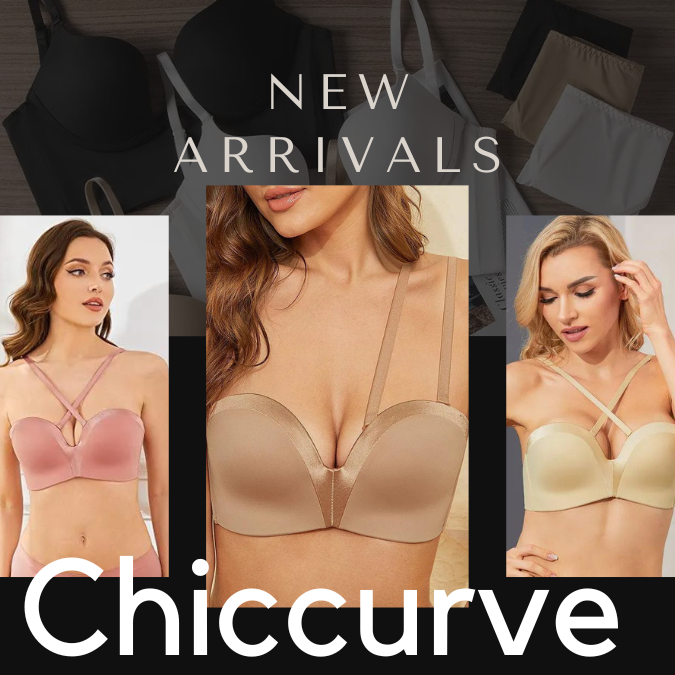 This exquisite bra features delicate lace detailing and breathable mesh fabric, making it a perfect blend of sensuality and practicality. Our customers rave about its alluring design and how it enhances their confidence and femininity. The breathable mesh ensures optimal airflow, keeping you cool and comfortable all day long. With adjustable straps and a secure fit, it offers maximum support without compromising on style. Don't just take our word for it, our customers love how this bra adds a touch of elegance to their lingerie collection while providing the perfect fit and feel. Experience the allure and comfort for yourself!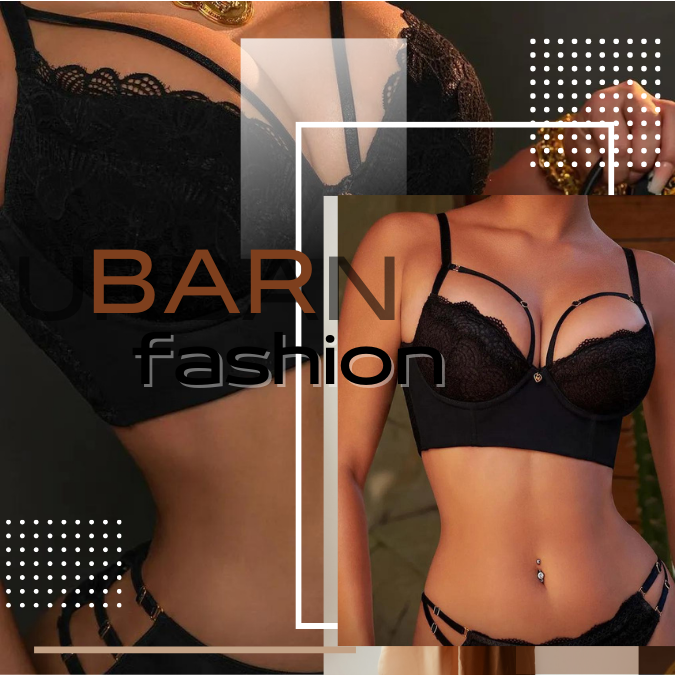 This trendy sports bra features a unique one-shoulder design that adds a chic and edgy touch to your workout attire. Our customers absolutely love how it stands out from the crowd and makes them feel empowered during their fitness sessions. The asymmetrical style provides excellent support and freedom of movement, allowing them to push their limits without any restrictions. The high-quality fabric offers breathability and moisture-wicking properties, keeping them cool and dry even during intense workouts. Don't just take our word for it, our customers rave about the comfort, style, and confidence this sports bra brings to their fitness routine. Elevate your activewear game with our One Shoulder Asymmetrical Sports Bra and experience unparalleled style and performance!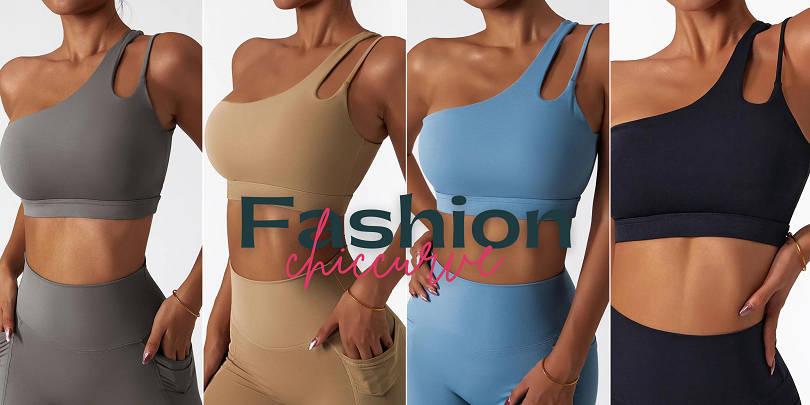 Comment